"Teaching, learning, sharing our cultural ways makes sure we preserve our culture for generations to come"
Juan is a Kuku Yalanji man from the Mossman/Daintree area and has been working as a tour guide in this region for twenty years. Juan enjoys living, learning and sharing his Aboriginal culture.
He believes that through interacting with visitors and sharing the Kuku Yalanji history and cultural practises, he is preserving the knowledge and continuing the connection between the people and the land.
Juan's ambition is to continue to learn and maintain the traditions of his people.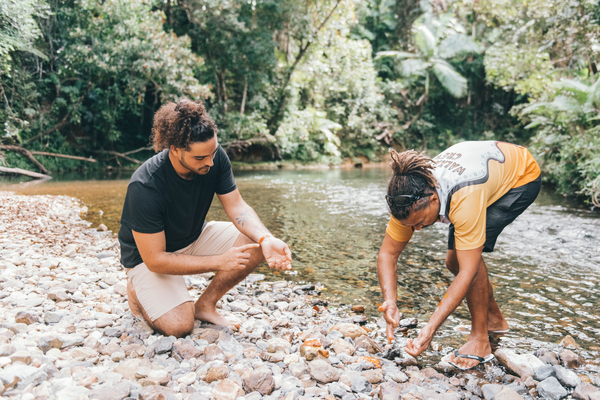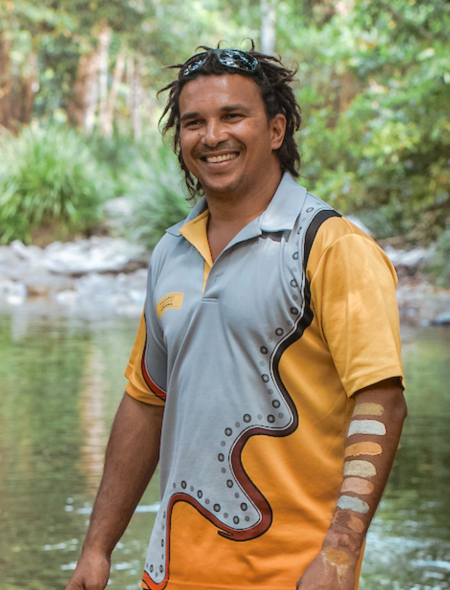 A proud Kuku Yalanji man, Aaron is from the Mossman  and Daintree area. He has been guiding with Walkabout Cultural Adventures since 2017. Before commencing with Walkabout, Aaron worked 11 years as a Police Liaison Officer, assisting in breaking down barriers between the Queensland Police Force and the local Aboriginal community. 
Previous to this Aaron had guided tours for many years in the local area. Aaron is passionate about his culture and enjoys meeting new people and sharing a glimpse of his culture, background and traditional practises used in the rainforest and local coastal areas.