Catherine Huang
2023-10-26
Had a great half day tour with Aaron as our guide. Learned lots about bush remedies, and tasted some great tropical fruit as well as some bush tucker.
Fantastic tour. Juan is a font of knowledge about the local flora and fauna and the region's history. Not to mention a deft stingray wrangler
Rebecca Kornmehl
2023-10-07
An incredible opportunity to immerse yourself in the unique natural world of Kuku Yalanji Land. The scenery is stunningly beautiful, the activities both invigorating and relaxing, and the food we foraged together was absolutely delicious. Juan was a masterful tour guide: sharing his wisdom of nature and local culture in a way that was super engaging for all ages (even transforming moody tweens into eager participants!)
We had a really great time, Aran our guide was awesome, really generous in sharing his knowledge, highly recommend way to experience the Daintree.
Highly recommendable! We had an amazing day by the rain forest and beach with Juan, who is the most kind, informative and enthusiastic guide. Thank you for a great and memorable day.
Gordon Finlayson
2023-07-20
Had a great day with Aaron ('Medicine Man') from Walkabout. He's a knowledgeable guide with who provided some fascinating insights into the flora and fauna of the Daintree. As a bonus he managed to spot us both a Cassowary and a Saltwater Crocodile.
Winnifred McLunge
2023-07-13
Worth booking! Great host who makes you feel welcome and has so much knowledge to share. Discovered that our bush has so much to offer if we listen to knowledge passed on from First Nation Elders. Thanks for a great day out.
We had their best day out with Juan at Walkabout Cultural Adventures. We have 3 teenagers so impressing them is near impossible! We stayed a week up in FNQ and did a lot of the usual stuff, the Great Barrier Reef etc. But when asking the Teens on the way home what the best part of or holiday was they all said THE WALKABOUT TOUR WITH JUAN! Juan made us feel like part of his family and showed us his culture and where he grew up. Seeing my kids experiencing this was so amazing and so heart warming. Getting to spear mud crabs and then eating them by the edge of the Mossman river was the highlight for me. This is absolutely a must do if you want want to do something meaningful and away from all the usual touristy things. It was truly a magical experience and we loved every minute of it! Thanks Juan for making us feel like part of your family. 🙂
We thoroughly enjoyed our private tour this week with our guide Aaron. It was very informative and engaging, and my family and I really appreciated the many memorable insights Aaron shared throughout the day about the natural environment, foods, medicines, and traditions in this stunning region. Highly recommend.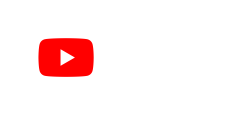 Walkabout Cultural Adventures - Reviews
Indigenous Cultural Experience
The proprietor of Walkabout Cultural Adventures has been taking visitors around Kuku Yalanji country in far-north Queensland for almost two decades. Lately, many of those visitors have discovered Walker's tours a new way – through Welcome to Country, a marketplace for Indigenous travel experiences.
Publication Name: The Guardian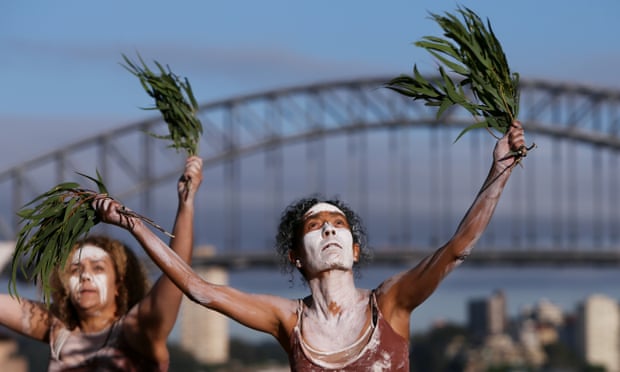 Review: Webster goes Walkabout
There is something about spending a day immersed in our country that does wonders for your soul. It's not often we disconnect from the modern world and take the time to truly appreciate our culture, history and the land we walk on and call home.
Publication Name: Starwin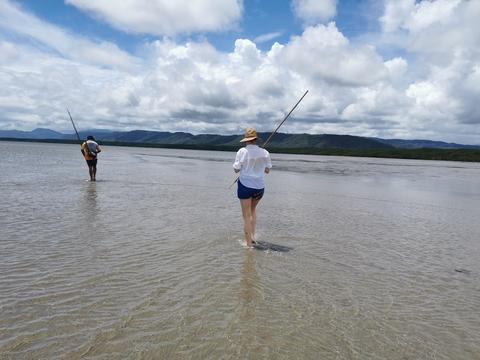 Walkabout included in 10 Best Indigenous Experiences In Australia
Take a half- or full-day cultural adventure through the world's oldest rainforest right next to the ocean – visiting cultural sites and finding bush tucker (including mud crabs caught in creeks) along the way. You'll walk through the only place on Earth where two World Heritage-listed sites connect – the Daintree and the Great Barrier Reef – with Aboriginal guides (the company is 100 per cent Aboriginal owned and run). Group sizes are capped at 11 people and transfers from Port Douglas accommodation are available.
Publication Name: Cruise Passenger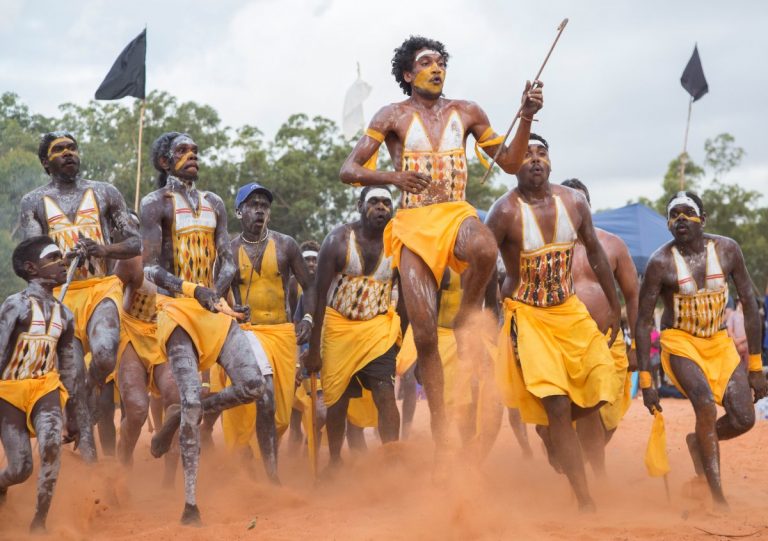 Add this Aboriginal-Led tour to your must-do list
Taking place where two heritage sites meet – the oldest surviving rainforest and the Great Barrier Reef – Walkabout Adventures sightseeing and cultural tours will give visitors an insight into the culture of the Kuku Yalanji people. 100% Aboriginal owned and operated, Walkabout Cultural Adventures tours are led by Kuku Yalanji guides like Juan, who has been teaching visitors about his culture for 15-plus years.
Publication Name: Pedestrian TV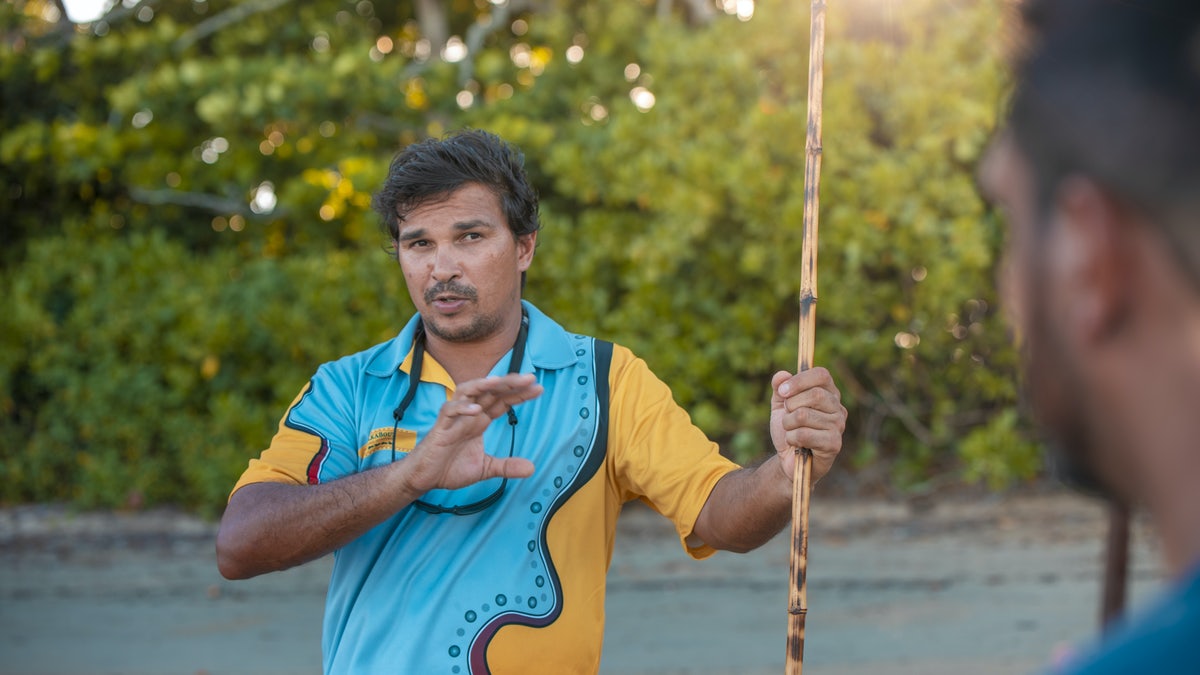 Embark on the Indigenous culture trail in far north Queensland
Mudcrabs are on the menu when you embark on the indigenous culture trail in far north Queensland. As a child, Walker and his brothers spent their days hunting for mud crabs and foraging for pipis and clams along these shores near the mouth of the Mossman River, just north of Port Douglas, learning the traditions of the Kuku Yalanji people from their grandparents. As an adult, he still spends his time pretty much the same way, But now he's the teacher, passing on his knowledge to tourists keen to know more about indigenous culture.
Publication Name: The Australian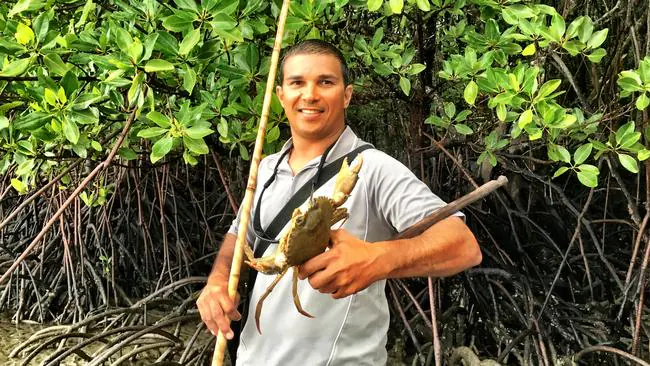 A World of Untouched Luxury is Calling
The demand for Indigenous tourism continues to grow. Indigenous and local tourism operators have created conscious-travel options. Walkabout Cultural Adventures have provided opportunities to experience the Daintree where the rainforest meets the sea.
Publication Name: The Australian