Corporate Tours, Groups and Workshops
Walkabout Cultural Engagement is the corporate product arm of Walkabout Cultural Adventures, Supply Nation certified, and now offering a suite of professional development opportunities that support government and businesses to strengthen their cultural capability.
The workshops are cultural immersive experiences and are delivered on country, designed to support individual and team professional development and can be tailored to target aspects of your Reconciliation Action Plan (RAP).
Workshops are designed to increase team morale, improve organisational efficiencies while enriching your understanding of Aboriginal and Torres Strait Islander people, creating a more inclusive society which will assist your organisation in working with First Nations peoples towards a more meaningful and productive future.
Our core products include: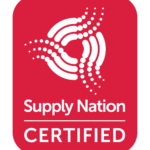 Welcome to Country Ceremony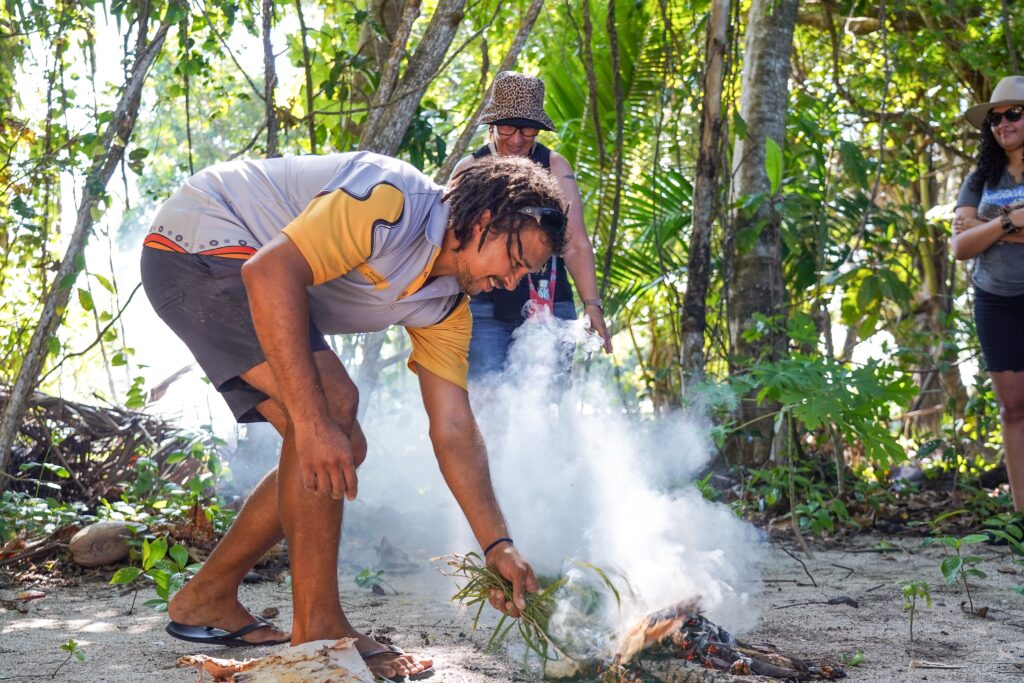 Recognise the Kuku Yalanji people and their ongoing connection to the land by incorporating a Welcome to Country ceremony at your next special event. 
Chose to add a smoking ceremony, in which participants are involved in a smoking (burning of bark and leaves)- a traditional custom of our people.
Time: 15  – 20 minutes
Cultural Team Building Workshop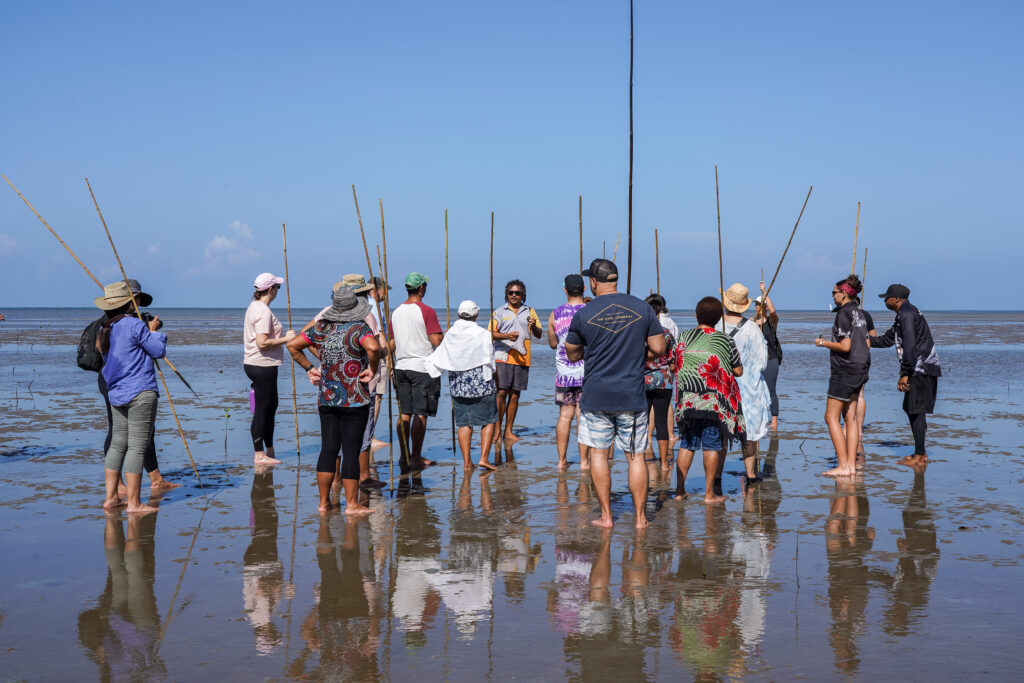 Interactive on-country, cultural experiences that encourage participation and boost team morale.
Hear about the Kuku Yalanji way of life and how to adapt that knowledge to create a stronger team and a more harmonious workforce, by understanding how Aboriginal teamwork structures assisted in surviving 60,000 years.
Create a more efficient, respectful, ethical and enjoyable workplace.
Create a unique, fun and interactive team building experience, with hands-on activities such as weaving baskets, making tools, collecting food and learning bush medicine.
Hear about the traditional and modern day Kuku Yalanji way of life and how Indigenous knowledge can be adapted and utilised to create a stronger team and assist in creating a more harmonious workforce.
By understanding how Aboriginal teamwork structures assisted in surviving 60,000 years, your workplace can become more efficient and enjoyable.
Tailored for your organisation, the workshop also explores storytelling techniques, use of Kuku Yalanji language and AboEnglish slang, that will enrich your understanding and assist in interactions with Aboriginal and Torres Strait Islander customers, employees and the community.
Time: Approx. 4 hours
Maku-Nyajil 'Meet on the Trail'
Cultural Awareness Workshop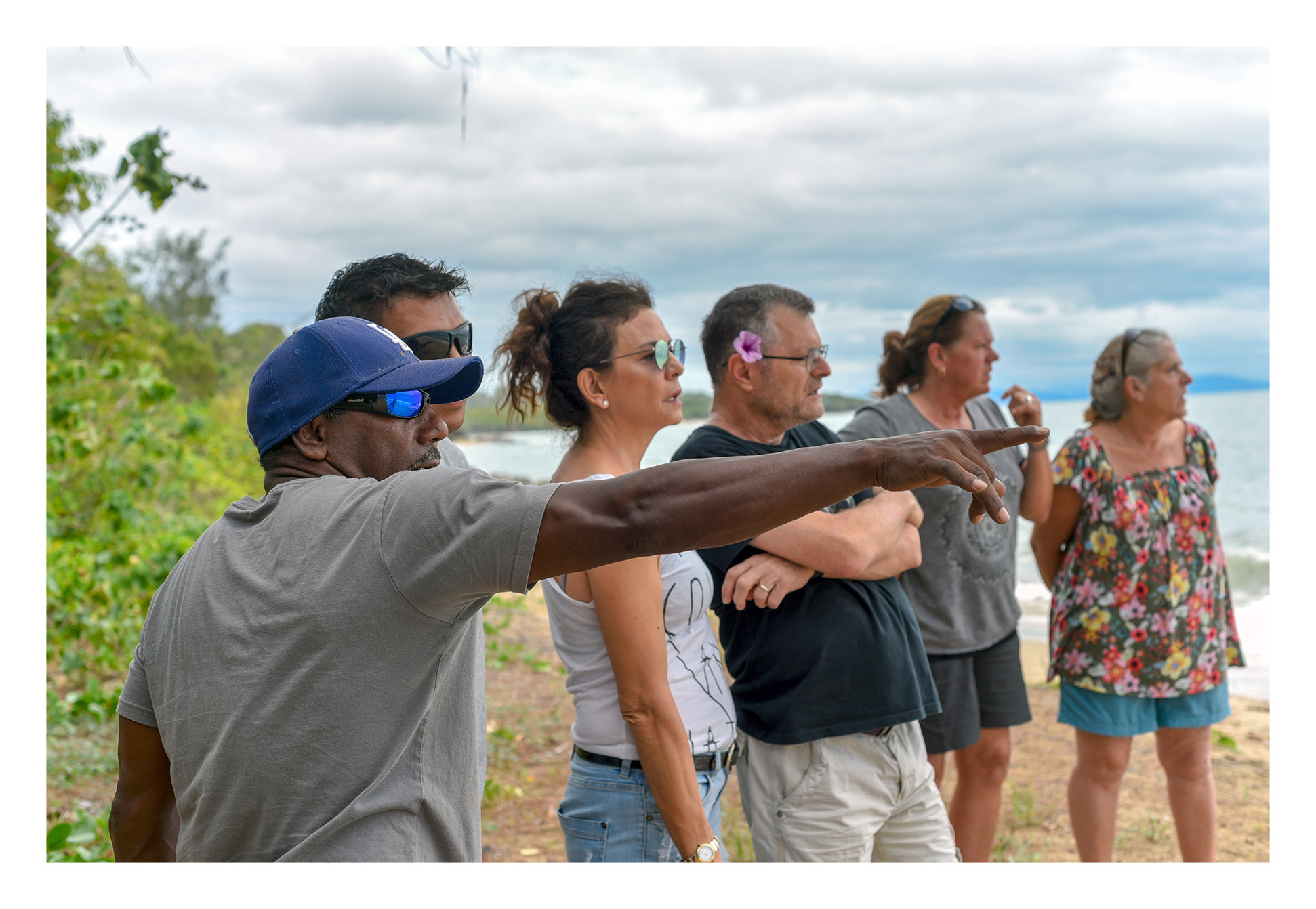 Bring your Reconciliation Action Plan to life with a half-day corporate workshop designed and tailored for your organisation.
These workshops provide an opportunity to help your workforce understand, connect and apply the Aboriginal philosophies and cultural knowledge, aligned to your human resource diversity and inclusion goals.
Interactive sessions cover topics across understanding cultural protocols, leadership, respecting partnerships, fair trading and conflict resolution.
Enjoy enriching stories, business insights and hands-on team-building activities, that can not just benefit your business but also how to interact and have meaningful personal relationships.
Time: Approx. 4 hours
Bama Barrmal 'Aboriginal Guide'
On Country Tours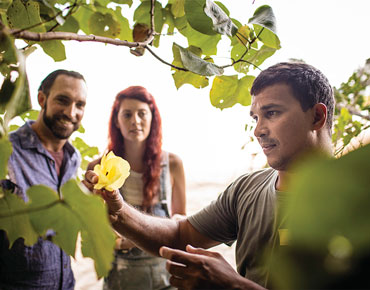 Connect on country with an immersive cultural adventure in the Port Douglas Daintree region.
Aboriginal guides explore Kuku Yalanji country, the only place where two world heritage sites meet, the Daintree Rainforest and the Great Barrier Reef and share the cultural connection the people have with their land.
Learn about the environment, different bush foods and medicines.
Sample some seasonal bush tucker while appreciating the history, culture and traditions of our Australian Aboriginal people.
Time: Half or Full Day



About your facilitator:  Juan Walker
Language Group: Kuku Yalanji
Clan: Kubirriwarra and Julaywarra
Region : Mossman/Daintree, North Queensland
Juan Walker is a Kuku Yalanji man and an engaging storyteller with twenty years of experience in Indigenous cultural teaching.
Juan brings expertise across Indigenous business, cultural tourism and education, working with government, corporate and the community sectors to increase cross-cultural knowledge and understanding of First Nation people's connection to country.
Juan has represented Australia internationally, as a cultural business innovator in partnership with the Commonwealth Secretariat and Tourism Australia, in Egypt and France. He is the recipient of significant awards for Indigenous Business, Cultural Tourism and Education.  Juan is an experienced facilitator, educator and communicator with the ability to discuss complex topics in a friendly and engaging manner.  Juan is committed to sharing knowledge of Australia's First People, acknowledging that increased understanding drives reconciliation.